Christmas is the time of year where events are happening every day of the week and almost everyone has a work Christmas party to attend in December. So, where can you find the best outfits to show off at your next event? From breakfasts, lunches and dinners, Ipswich has you covered from top to toe with the most unique fashion items this Christmas.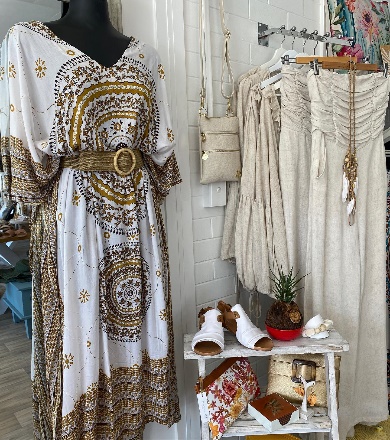 Soul Sista Fashion offer an array of women's clothing items and accessories. This little store on Brisbane Street, gives shoppers the perfect chance to purchase the complete outfit, from top to bottom. Soul Sista Fashion are easily identifiable this time of year with their gorgeous Christmas window displays.
Wesbite: soulsistafashion.com.au
Facebook: Soul Sista
Instagram:@soulsistafashionipswich
---
Obsession shoes is a must shop when looking for the perfect outfit over the Christmas period. They offer the prefect shoe for any occasion and if you look around you may even find the matching accessories in the very same store. Obsession Shoes is a cute little boutique with unique shoe styles and excellent customer service to ensure your shopping experience is positive.
Wesbite: obsessionshoes.com.au
Facebook: Obsession Shoes Boutique
Instagram: @obsessionshoesboutique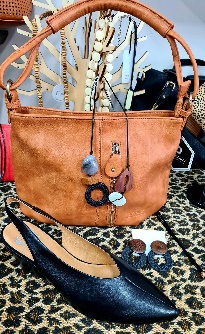 ---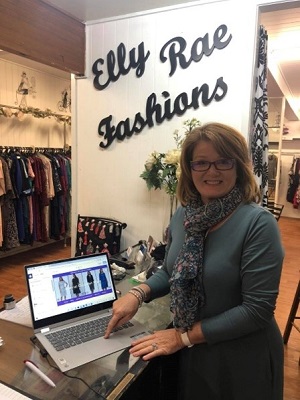 Situated in the picturesque town of Rosewood, Elly-Rae Fashions offers a range of clothing items for any occasion with special occasion wear and casual wear. Elly-Rae Fashions is the one stop fashion shop in Rosewood and welcomes shoppers from far and wide. When you are looking for your next special occasion outfit this Christmas season make sure you stop in at Elly-Rae Fashions.

Wesbite: ellyrae.com.au
Facebook: Elly Rae Fashions
Instagram: @ellyraef
---
Oh! Jo Jo Boutique offers a range of locally and international designs to suit women of all ages. With a range of clothing items and accessories, Oh! Jo Jo Boutique has your next outfit sorted, whether it's for a more or just a casual relaxed catch up with friends.

Wesbite: facebook.com/Oh.JoJoBoutique/photos
Facebook: Oh Jo Jo
Instagram: @ohjojoboutique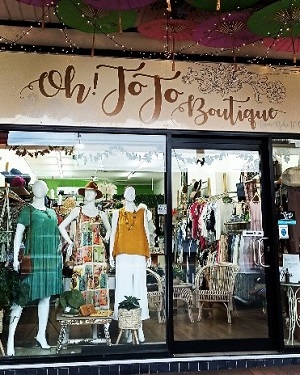 ---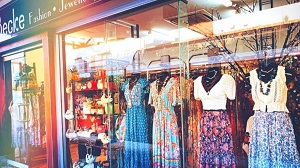 Trottie Becke is a cute, bohemian fashion store located on Nicholas Street in the heart of Ipswich. The store boasts a range of colour across a variety of dresses, playsuits and skirts perfect for a hot summer's day outing or a day at home.

Wesbite: trottie-becke.business.site/?utm
Facebook: Trottie Becke
Instagram: @trottiebecke
---
Lillee Fashion
Lillee Fashion is situated in the Yamanto Shopping Village and offer a range of eclectic fashions to suit women of all ages. You never know what you will find in store, but you are almost guaranteed to walk out satisfied with your purchase. Lillee Fashion is definitely a fashion store you need to check out when shopping for your Christmas season outfits.
---
Perfect for the Australian country fashion, The Signature Bull offers the latest range of fashion, accessories and gifts from Ringers Country Western and Grace in La. Family owned and operated the team at The Signature Bull take pride in their good old fashioned service and are continually updating their product range.

Wesbite: thesignaturebull.com
Facebook: The Signature Bull
Instagram: @thesignaturebull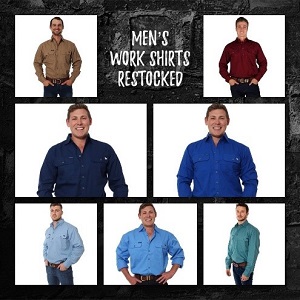 ---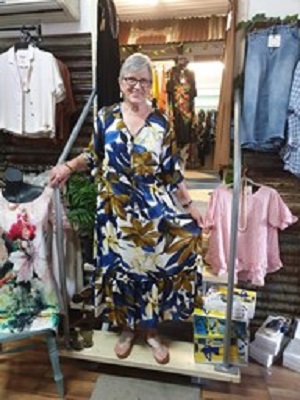 Kaysuelle Fashions is located on the main street in Rosewood and offer a range of fashion items for young women through to the more mature shoppers. Offering outfits for any occasion Kaysuelle Fashions is definitely a go to shop when you're in the Rosewood area.

Wesbite: facebook.com/Kaysuelle
Facebook: Kaysuelle Fashions
Instagram: @kaysuellefashions
---
Specialising in baby's, toddlers and children's shoes and accessories, Cute to Boot has a range of Christmas fashion items for the newest family members. Located next to Soul Sista Fashion on Brisbane Street, you can grab your little ones new outfit at the same time as yours making it a convenient shopping experience.

Website: www.cute-to-boot.com.au
Facebook: Cute to Boot Baby Boutique
Instagram: @cutetobootbb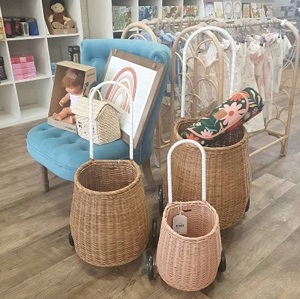 ---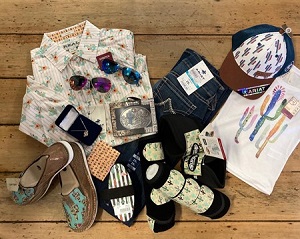 Specialising in Equestrian brands, Saddleworld provides a unique, exclusive range of country clothing. Located on Brisbane Street, the team at Saddleworld offer personalised service and can give you the best advice to help you with your purchase.
Wesbite: saddleworldipswich.com.au
Facebook: Saddleworld Ipswich
Instagram: @saddleworldipswich